Air Conditioning Repair: All You Have To Know
A 24-hour AC repair company is available at any time. They have experts who can analyze the situation to determine what the issues are and how to solve them.
It is always advisable to have a near-by and trustworthy 24-hour heating and air conditioning repair service.
Here is how to determine the severity of the case yourself to see if you need to call a same-day AC repair. Pay attention to the following signs:
Strange sounds: One of the reasons that could cause the air conditioning to make strange noises is that the fan belt is loose. In most cases, that can be avoided by seasonal maintenance. Sometimes, there is an emergency that requires calling an A/C professional.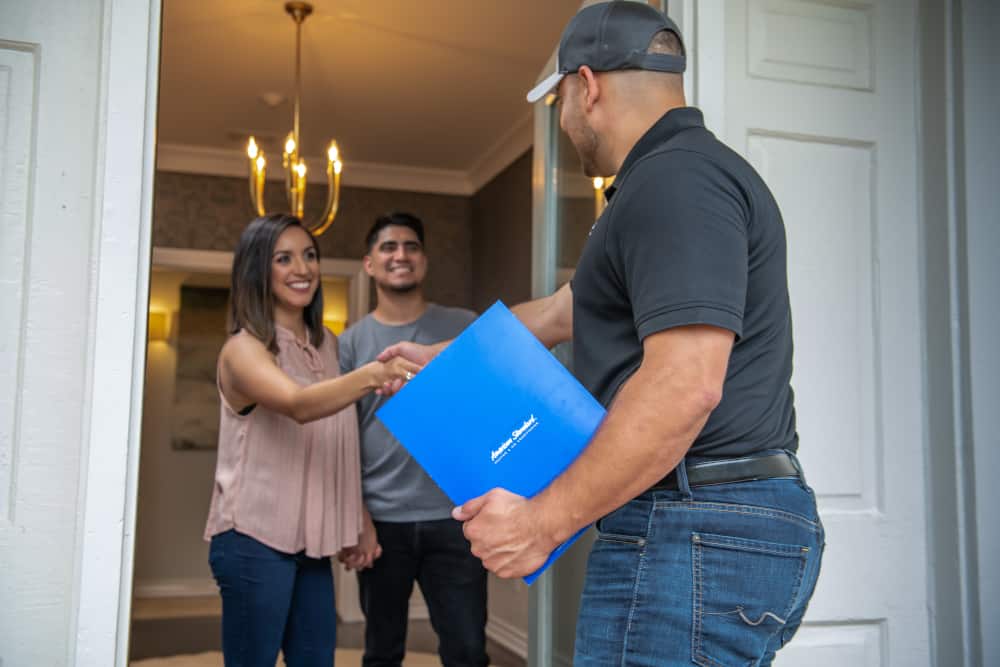 Another common issue that could cause a loud, sharp noise is a problem with the compressor. If it is working at a high level of pressure causing excessive noise, you should shut off the system and call for service as soon as possible.
Stinky smell: If the air conditioning unit is giving off a burning smell, there might be an electrical issue, or some component might be overheating. In that case, you should call an emergency AC repair service.
No Air Flow: If the air conditioner doesn't seem to be working because there is no air coming out, the cooling system could be failing. The thermostat might be poorly calibrated or there might be a problem with the blower, or it just could be the due date of the system. If you are not feeling any airflow at all or if the air is too hot, you need to call your service provider.
Sometimes, it is not easy to figure out what is wrong with your A/C unit and you may need a home AC repair company to identify and solve the problem. Some of the most common issues with the HVAC system can be solved with a repair that can take from a few minutes to an hour.
In some cases, it may be a serious problem that requires a replacement of the whole system or a part that is irreparably broken. Consider that when they tell you that you need a replacement. It is usually more convenient and cost-effective to buy a new air conditioner. You can find a lot of different brands that offer cheap units on the market, but make sure you choose a cost-effective and reliable brand.

We recommend American Standard.
It is recommended you consult with various professionals who can help you determine what kind of system is better for your premises and your situation. You won't need to go through hundreds of different offers if you already know what kind of products are right for you.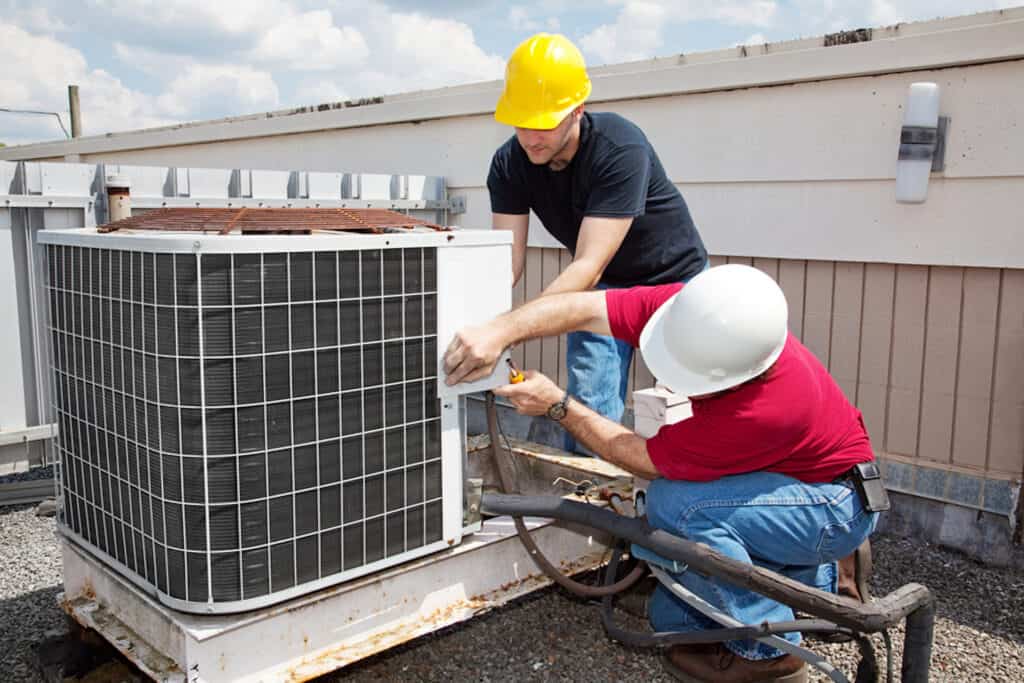 When hiring a repair service, besides considering price and looking for companies "near me", check reviews to see if they offer:
A staff of professional and experienced technicians.
The assurance that they work with genuine AC parts.
Annual maintenance service.
Identified and verified staff for your security.
Avoid Air Conditioning Repair - Keep Proper Maintenance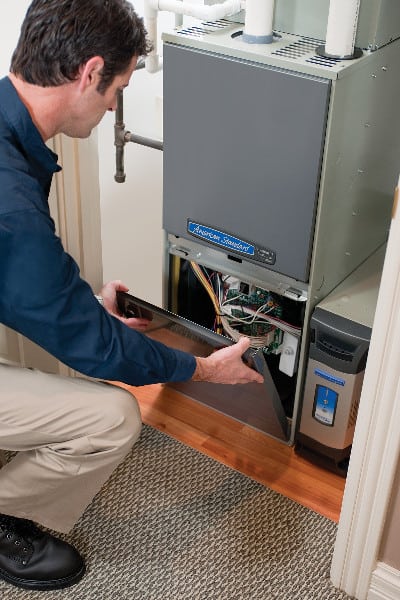 HVAC systems need regular maintenance to avoid the need for early air conditioning repairs. There are baseline protocols to follow that don't need to be carried out by a professional and they can avoid you wasting a lot of money and help extend the systems lifespan.
An AC unit needs regular attention to operate at its maximum efficiency. The best time to perform maintenance tasks is before the cooling season begins.
A Heating, Ventilating, and Air-Conditioning system (HVAC) consists of a furnace and AC or a heat pump, in charge of both heating and cooling. It has an interior unit – the evaporator or the blower; and an exterior unit – the condenser coil and compressor.
To perform basic maintenance tasks, follow these instructions:
Shut off the power: To avoid any danger associated with working with electricity, the power of the unit must be completely turned off.
Remove debris: Remove the fan cage of the exterior condenser/compressor. With a screwdriver or a wrench, remove the outdoor compressor/condenser fan housing. Then, remove fasteners and lift the fan grill. Clean the leaves and other debris from inside.
Clean the fins: Remove the exterior cover and with the brush attachment of your vacuum cleaner, remove the outer dirt. Using a garden hose, gently spray through the fins from the inside out, removing any dirt or debris accumulated between them.
Straighten the fins: If the airflow that comes out through the fins is reduced, it impairs the efficiency of the system. Straighten the bent fins with a butter knife or special tool. Be careful not to damage the tube embedded within the fins.
There are many different AC brands that offer similar models of units for your specific needs. However, some of them are only different in their appearance and logo but are similar inside. When hiring a brand AC repair, take this into account.
Two of the most popular brands, American Standard and Trane, share the same parent company, Ingersoll Rand, and are manufactured in the same facility located in Texas. Both air conditioners and their internal parts are practically the same and identical in terms of quality.
The same goes for brands like Carrier, Bryant, Heil, and Keepright, which are owned by United Technologies Corporation. Goodman, Daikin, Amana, and Franklin belong to Goodman Global. There are five parent companies that cover 20 AC brands and most of them share component providers. This means the internal mechanisms are almost the same.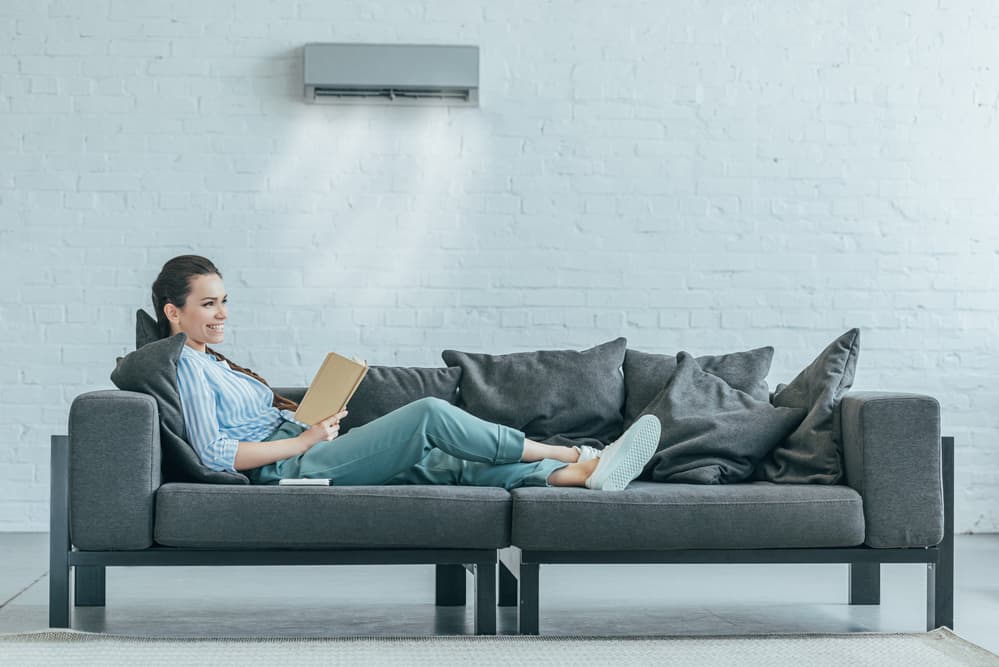 To get the right air conditioning repair and furnace maintenance, remember to contact the HVAC company in advance. They are likely to get more clients during the summer and winter seasons, so it is advisable that you don't wait until the last minute to perform your repair.
The best residential repair companies are available 24/7 to install, repair, and maintain your AC system. To be comfortable during the hot and cold seasons, you need to be sure whether your HVAC needs a repair or upgrade to a better one.
Many companies provide regular or scheduled annual maintenance which will help increase the system's efficiency and enable it to keep running for a long time. Before the onset of extreme weather conditions, you need to perform maintenance.
Always trust certified specialists who are trained to make a comprehensive inspection ensuring that your equipment is in good condition. An HVAC repair company will pay attention to all major heating systems including heat pumps, furnaces, and zone control systems.
There are signs that will tell you if your residential air conditioner is not working as it should be. Some of them are stale air, higher energy bills, frequent on/off cycling of the unit, and unusual sounds.
Need Expert HVAC System Installation or Repair?
When comfort matters let Stone Services Inc. show you how we are the best heating and air company in the Triangle.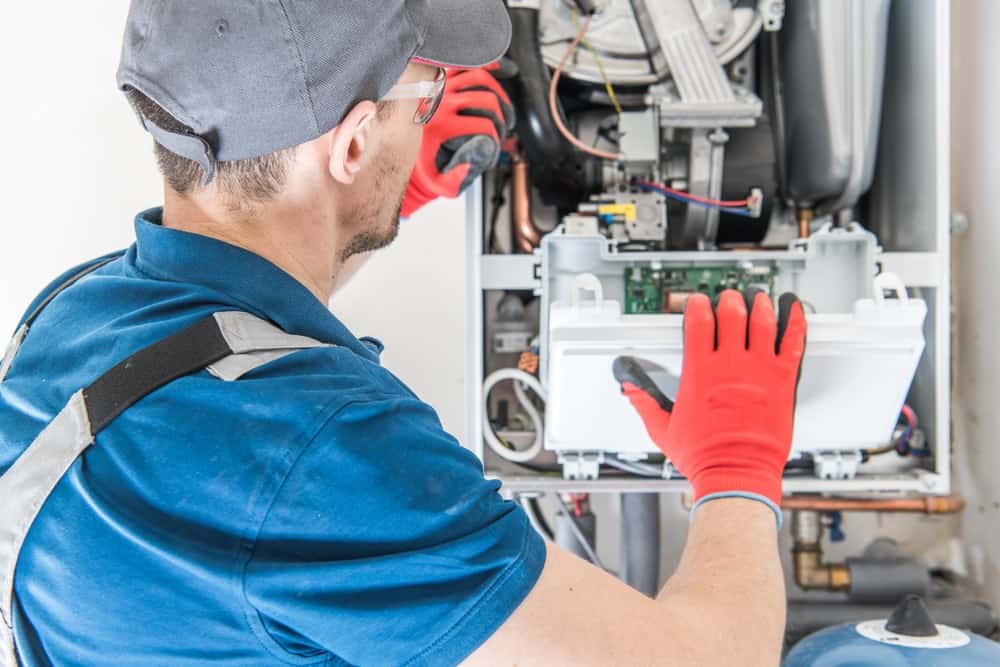 Understanding how your furnace works will help you determine if you need to contact a professional or if it is something that you can solve by yourself. If the heating system has a serious problem, it might be putting your safety at risk and in that case, it's better to call an emergency furnace repair service.
No matter how silly it sounds, if your furnace is not working, the first thing you need to check is the thermostat to ensure it is set on "heat". It should also be set at least 5 degrees above the room temperature. Of course, there is no need to call a repair service in these cases, so you always check that first.
If the furnace is not producing heat, you might try to reset the home circuit breaker. After confirming the thermostat is set properly, move the dial up or down to check if you feel any difference. If there is no change, try to reset the breaker.
Sometimes, your furnace may not be producing enough heat. In that case, check if the clogged filter is clean and in good condition. If not, you can change it. This is one of the most common reasons why furnaces don't work. The filter change is part of the maintenance routine and it is a quick and simple task that will also help protect the HVAC components.
Another thing to check is the safety switch on the furnace door. It prevents the fan and burner from coming on while the access panel is not in place. The safety switch pops out when the door is removed.
A common failure is associated with contamination. You need to inspect the burners to ensure they are clean and free from debris. Also, pay attention to the flames. They should be blue which means the burner is clean. If they are yellow, you need to clean the burners with a vacuum cleaner.
If you are having some of the following issues, you need to contact a 24-hour furnace repair:
If the problem seems to be electrical.
If the furnace is making strange, loud noises.
If the system is turning on and off rapidly.
If you smell a bad odor, like rotten eggs or sulfur.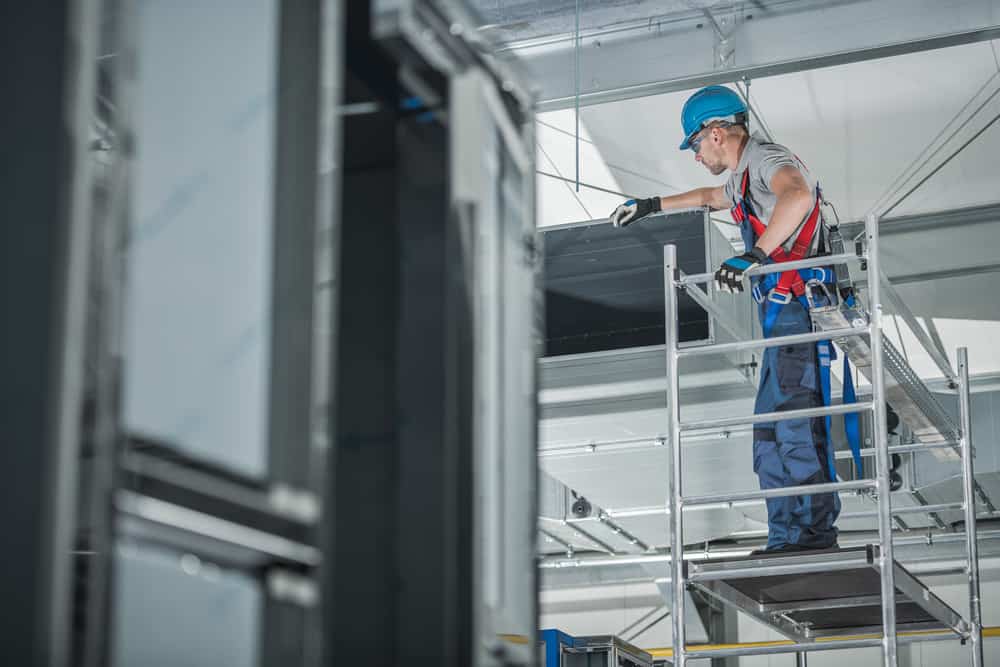 The ability to heat or cool all environments is an important element for all buildings, especially those containing commercial offices. Commercial HVAC Systems must be updated and centralized to improve efficiency and avoid high energy costs.
Businesses want to save as much money as possible and to do so they need to maintain and repair their HVAC systems on a regular basis. In so doing, they will work at their maximum efficiency and unexpected failures can be avoided.
Every commercial HVAC system is different and to perform maintenance tasks, certain factors such as the weather must be considered. Keep in mind that the systems will be off while these tasks are carried out so they should not be done during times of extreme cold or heat.
It is also important to consider the age and type of HVAC system to know how often they need maintenance and repair services. Older equipment must be serviced and maintained more frequently, and some types of equipment need extra attention.
Other factors to consider are the commercial building rules and regulations.
According to the specific leasing, there are a minimum number of times that the equipment needs maintenance tasks. This helps in determining a schedule with the repair and maintenance company.
Finally, people in charge of building maintenance must pay attention to filters as commercial HVAC systems need to keep certain elements like pollen, dander and dirt out of the building. When plugged, filters do not work properly and block air from entering the system, reducing the efficiency of heating and air conditioning systems.